Chicken and Mushroom Casserole
Ingredients
3 tablespoons vegetable oil
1 ½ pounds boneless chicken breast, cut into strips
10-14 ounces of oyster mushrooms, sliced
1 clove garlic, finely chopped
2 tablespoons all-purpose flour
½ cup white wine
2 cups chicken stock
½ teaspoon ground sage
salt and ground black pepper to taste
¼ cup heavy whipping cream
1 tablespoon chopped fresh parsley
Picture and recipe credit to: allrecipes.com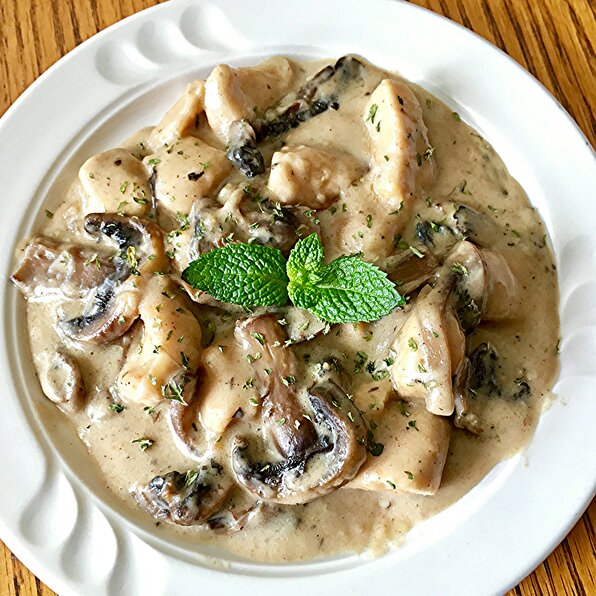 Directions
Preheat oven to 350 degrees F (175 degrees C).
Heat oil in a very large skillet over medium heat. Add chicken strips; cook and stir until browned, 1 to 2 minutes per side. Transfer to a casserole baking dish.
Place oyster mushrooms and garlic in the same skillet; cook and stir until tender, about 5 minutes. Stir in flour until well-incorporated. Slowly mix in white wine. Add chicken stock, sage, salt, and black pepper; bring sauce to a simmer and cook, until thickened, about 5 minutes. Remove from heat and stir in heavy cream.
Pour sauce over chicken in the casserole dish; stir gently to combine. Cover with aluminum foil.
Bake in the preheated oven until bubbly, about 30 minutes. Garnish with parsley before serving.